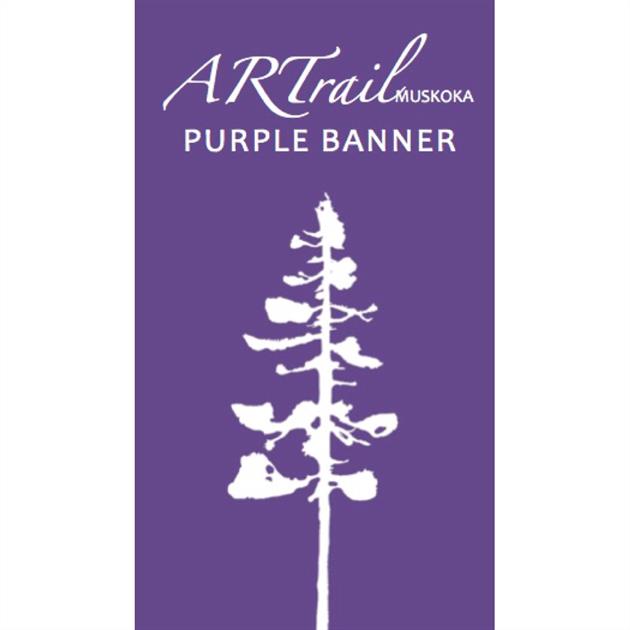 ARTRAIL MUSKOKA - A NEW ARTS EXPERIENCE
A new, self-guided year-round art experience is being launched Muskoka-wide.
ARTrail Muskoka will include 67 artists at their studios. The purple ARTrail banner will be displayed in front of each artist's location when they are open. So if the purple banner is out, the artist is in!
Last fall, local artist Bonnie Bews came to Wendie Donabie with an idea of promoting more Muskoka artists to the public. A small group  gathered to discuss a way to make that happen. A concept from artists on the Sunshine Coast in British Columbia was borrowed and ARTrail Muskoka Purple Banner was born.
A full-colour brochure, available at many locations across Muskoka, lists the participating art studios and artist run galleries. The brochure includes a map that provides each business location. If a phone icon is beside the listing in the brochure, it is suggested you call ahead to confirm hours.
Visit
artrail.ca

 
or email: artrailmuiskoka@gmail.com for more information.