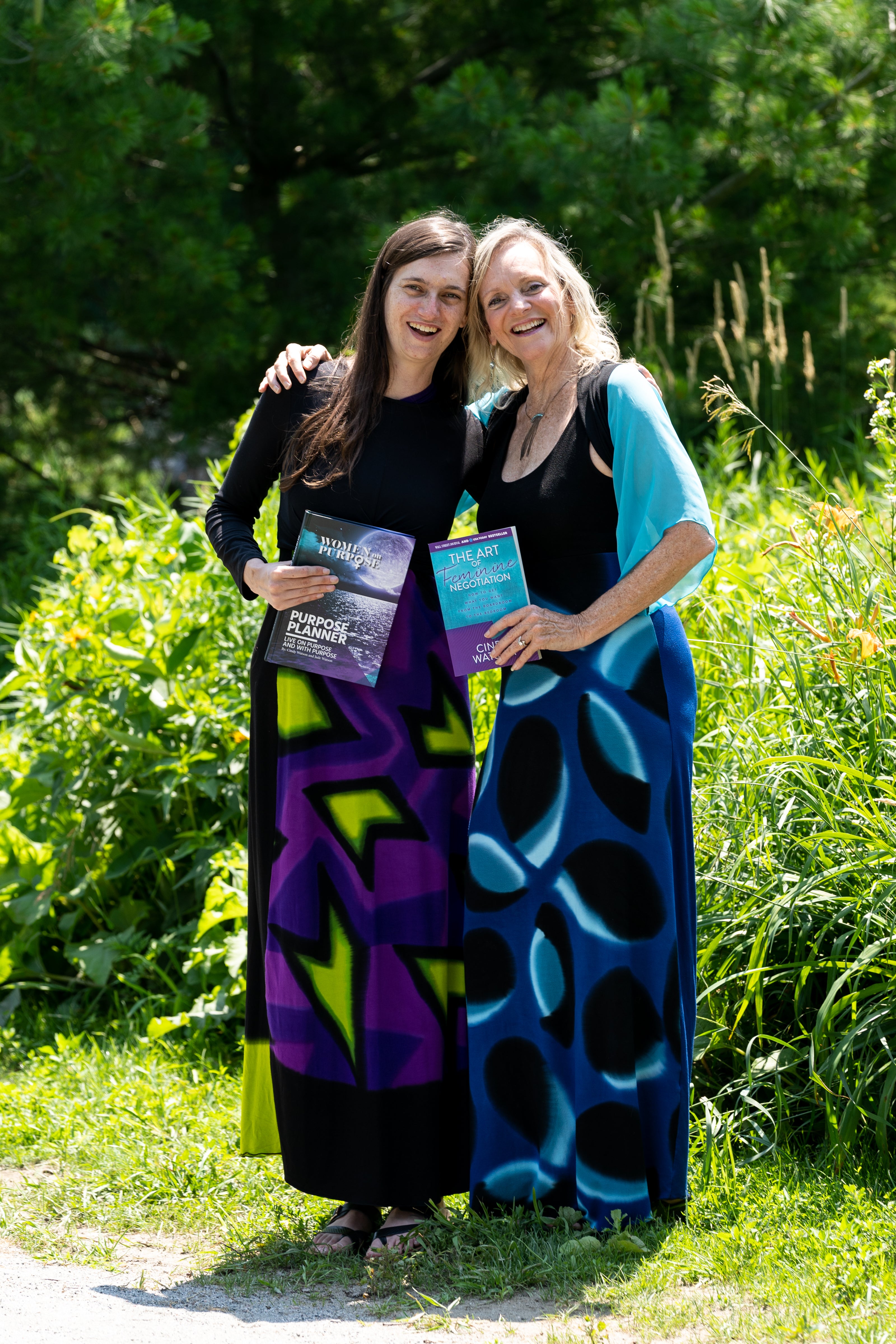 Women on Purpose
Article by Maria Duncalf-Barber/Photography by Josianne Masseau
"It takes as much energy to wish as it does to plan." — Eleanor Roosevelt
Cindy Watson is a 30-year trade union lawyer, women's empowerment and negotiation coach, international speaker and writer. As a lawyer, Cindy spent much of her career negotiating. As a coach, Cindy works with clients to rediscover their true purpose and live life on their own terms.
"All of life is a negotiation," shares Cindy. "Whether you are negotiating with your kids, your intimate partner or multi-million-dollar business deals."
Cindy is the co-founder and president of the Muskoka Authors Association. She is proud to be a Wall Street Journal best-selling author of The Art of Feminine Negotiation: How to get what you want from the Boardroom to the Bedroom.
"It may be the most important skill we learn," Cindy says of negotiation. "Yet we are not taught it. It is based on myths that negotiation is all about toughness, that the person speaking the loudest and longest is 'winning,' neither of which are true."
Focused on supporting women in finding their truth, Cindy collaborated with one of her three children, her daughter Jade Watson, on writing the Women on Purpose Planner. The dynamic duo worked together to create a planner aimed at women of all ages.
"Jade and I were at an event together on 'Life Mastery'," says Cindy. "We recognized that the approach was very masculine and task-oriented, which led to our epiphany that it was one of the problems with conditioning around success generally. Women, who were already conditioned to be people-pleasers and nurturers, put their own needs and desires on the backburner."
"When my mom and I created the Purpose Planner, I was using five different planners combining them together to create my own system," shares Jade. "I took bits of one planner and parts of another. No planner seemed to suit my needs. I approached my mom when we were in Fuji together to create our own planner, one that focuses on our needs. By the end of our trip, we had a skeleton of what is now our Purpose Planner."
The result of their efforts is a unique daily and weekly planner women can use as an asset to their lives. The Women on Purpose Planner asks women to design the life they deserve. Exploring ways to rediscover their authentic self, the planner guides users as their destiny is calling them to live their most passionate life.
"We believe that using this Purpose Planner daily will change lives," explains Cindy.
"It shows women how to step into the best version of themselves."
Completing a purpose assessment within the planner identifies whether someone is living their purpose already. Actively using the planner leads to a journey of self-discovery, ensuring that you are embracing and living toward your vision each day.
Cindy and Jade have given women the opportunity to take charge of their lives on their terms; to get out of the never-ending cycle of the mundane to gain balance. They speak of the power women can reclaim to live the life they want.
"This was a total passion project for us both," says Cindy. "We were excited to offer women the opportunity to be inspired to live with intention, designing their life, rekindling their purpose, and living into their dreams and big visions unapologetically."
The mother-daughter duo poured their hearts into their work. They researched extensively and interviewed female professionals, entertainers and athletes for more input. They completed the book utilizing what they learned about setting intentions and vision.
The Purpose Planner is a must-have for every woman looking to get more of what she deserves in life. The questions within the planner are designed to speak to the soul of women. Cindy and Jade's unique approach uncovers how to live a good life on purpose from a place of authentic feminine power. Women can be more efficient in their daily life and include the good times as well as work and responsibilities.
"What I hope women get out of our Purpose Planner is that they can live into the fullness of their true potential, as opposed to living day-to-day, putting their hopes and dreams on hold," says Jade.
Currently, Cindy is working on a version of The Art of Feminine Negotiation for Men (tentatively called Why Junkyard Dog Negotiation Tactics Don't Work) and Jade is writing screenplays. They plan to collaborate again.