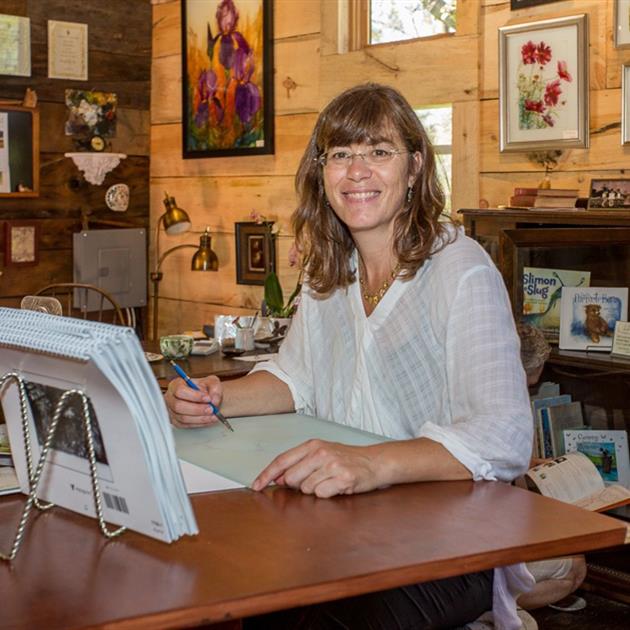 ARTRAIL MUSKOKA LAUNCHES SELF-GUIDED TOUR
Muskoka's annual art tours are a popular attraction that draw hundreds of people to local studios. But, what if you're not in the area on one of those weekends? Enter the new ARTrail Muskoka.
The self-guided tour launched in May – maps and contact information for each studio are available at artrailmuskoka.ca, and brochures have been distributed to stores across the region. 
Painter Bonnie Bews heard about a similar idea in British Columbia and suggested to some of her fellow artists that it was just what Muskoka, as an arts-designated community, needed. Wendie Donabie, Janice Feist, Krystal Speck, Jane Spencer and Bruce Tyner jumped on board to help out, and they soon had 67 artists signed up to participate for the inaugural year. More have since expressed interest and Bews expects that in the tour's second year that number will approach 100.
You can visit the studios by chance – if you're out for a drive and spot a purple ARTrail banner, it means the artist is in. Or plan ahead, using one of the brochures or the website. Contact information is listed for each studio to check directly for hours.
It's a wonderfully personal way to view art, says Bews. "For the most part, these are working artists and they will be in their studios creating pieces. You have the opportunity to see artists working and you have the chance to spend more time looking at their work and to talk to them about their work."