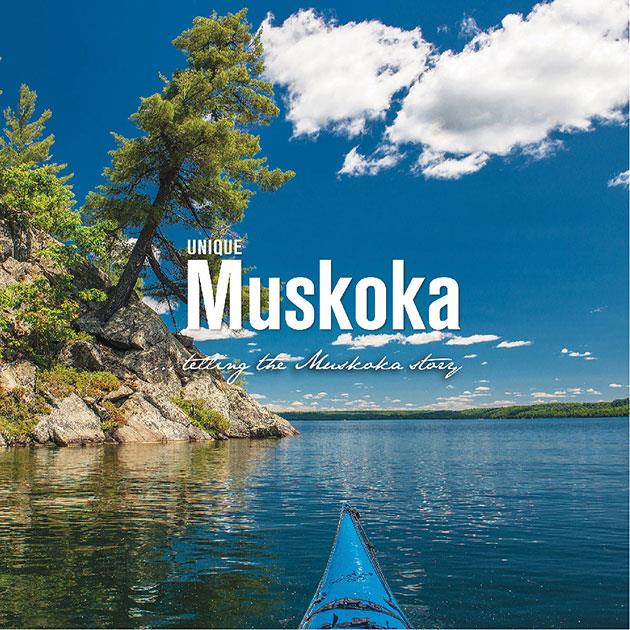 COTTAGE COUNTRY CUISINE
Article by Karen Wehrstein / Photography by Tomasz Szumski
Among meats, lamb has a special place. Nothing else tastes like lamb. Accoutrements customary with lamb, such as mint sauce, do not necessarily work on other meats.
Just like the great wooden resort lodges of old, Muskoka lamb has more history than current presence. In the late 1800s, it was served in those lodges and shipped as far away as the U.S. Likewise, the wool from local sheep was frequently sold to the Bird Woollen Mills in Bracebridge. However, these products were superseded by cheaper ones from elsewhere after transportation was improved, and the sheep farmers moved on. While local lamb can now be sourced at outlets such as Muskoka North Good Food Co-op, there isn't enough for restaurants to make it their steady supply.
"The money is in chicken and pork," says Ian Daines, co-owner with his wife Shannon of Falkenridge Farm near Bracebridge. For them, money is also in other work: refinishing antiques for him, teaching math at Bracebridge Muskoka Lakes Secondary School for her. But they pride themselves on the genetically-modified-organism-free, pastured meat they raise, including lamb.
"We started raising animals for our own consumption because we wanted to know what was in our food," says Ian, who bought the 50-acre farm with Shannon in 2006.
"A friend suggested we take some chickens to market and they were received really well." The Daines entered an artisanal farming program, designed for niche markets: with limited amounts of produce, this class of farmers is permitted to sell to local grocery stores and at farmers' markets.
Having expanded from chickens to turkeys to sheep to pigs and to cows, the Daines now supply Muskoka North Good Food Co-op and The Great Vine in Huntsville, Northern Produce in Bracebridge, the Baysville Country Store and Willmott's in Beaumaris. They expect to add four more in fall. Some restaurants are interested, as well.
The Daines are happy to conform to strict labelling and record-keeping requirements. On each package label, a square code contains information on where the animal came from, what it was fed and where it was slaughtered. A farmer must keep a vial of the current feed for a year in case of random inspection. The Daines keep feed records going back 10 years.
They started raising lamb about 10 years ago and fondly remember Calvin, the "February surprise lamb" from the time they kept a ram. "I was going out to check on the chickens or ducks," recalls Shannon, "when I heard a tiny 'baaa.' They were still outside. I grabbed it up in a blanket and raced down to the house." Mama ewe and little lamb both survived.
As raisers of lamb, do the Daines have a mint sauce recipe? Of course, they do.
Preparing lamb for your plate is the job of Richard Lalonde, chef and co-owner with his wife Julie of Crossroads Restaurant in Rosseau. In case you don't know, they opened a gourmet shop across the road last summer, where from May to October you can buy food such as antipasto platters and grilled salmon prepared to the Crossroads' standard, to go.
The restaurant, blessedly, is open all year, six days a week in summer, five in winter, and serves braised lamb shank in winter—"it makes you feel warm inside," Lalonde explains – and loin rack in summer. To be exact, at least right now: Herb and Dijon Crusted Rack of Lamb.
"It's very French, with the Dijon and the bread on it," says the chef, who started at age 15 washing dishes in his hometown of Rigaud, Quebec, then trained in Montreal. "But Greek, with the lemon. It's all working well together."
I have to concur. The presentation is colour co-ordinated from a pallet of yellow, green and purple herbs and veggies foiling the red of the lamb. The crust is salty but in a sophisticated way. The lemon risotto is just lemony enough to make your taste buds jump up and say "Hello!"
This is not a dish for the faint of heart. Many strong flavours all dance in your mouth. The Australian lamb, procured specifically for its tastiness, is actually among the most delicate of them; succulent, tender and juicy. A sprinkle of goat cheese enriches the whole package. We have obtained the recipe for the central aspect: roasted rack of lamb, Quebec-style.
At Deerhurst Resort, Gus Gulmar works as Chef du cuisine for three restaurants: the Compass Bar and Grill, the Maple Pub and Patio, and the Antler Steakhouse, which has on its menu a dish introduced this year and entitled Lamb Two Ways.
I'll explain why after a tour of the well-travelled Gulmar's background. Originally from Miskolc, the fourth-largest city in Hungary, he studied cooking in Budapest and worked in various parts of Europe, then spent some years in the southern U.S.A.
Starting in 2003, Gulmar was a culinary snowbird for four years, summering at Deerhurst, wintering in Florida or South Carolina. Then, upon meeting his wife Rebecca, who is of El Salvadorean origin and now works as a chef at Compass, he moved to Canada permanently. He actually followed in the footsteps of his grandparents, who left Hungary in 1956 and had a cottage in Powassan.
 "Deerhurst is a great learning experience for young chefs," Gulmar says. "You can try everything, and we have Rory as our mentor."  He is referring, of course, to Deerhurst stalwart Chef Rory Golden.
Something Gulmar likes to do with his staff: have them come to the restaurant as a guest, food paid for, drinks on their own dime, once a month – "to see how it feels to receive," he says. His culinary philosophy emphasizes freshness, presentation ("colours are important"), innovation and audience participation beyond merely eating. For instance, he serves an heirloom tomato soup with a shot of beet soup separately – so you can add as much as you want.
Or – and I got to participate in this utter decadence – a chocolate cheesecake to die for is served with a wee pipette, with which you drizzle it with… are you ready?  Bailey's Irish Cream.
To test diner reaction, Gulmar looks at the plates as they are brought back from the tables to see how clean they are. "If the same items come back, we have to fix things."
So why Lamb Two Ways? "We are always looking at how we can we make a dish more interesting, do it different ways. I was always like that," says Gulmar.
A generous spoonful of onion puree is swashed deftly across an oval plate. On one end of it is placed a goodly helping of braised lamb sirloin; on the other, a roast rack of lamb. Vegetables and herbs are artistically arranged between.
"It is one of the popular dishes," Gulmar says "I expect to serve it 110 times tonight." He uses Australian lamb in winter, Canadian lamb in summer – usually from Alberta or Manitoba, as Ontario lamb is hard to come by.
The dish, as served, is a study in colour with fresh herb garnishes matching the vegetables. To the tongue, it is a symphony of tension between sweet and savoury; the onion puree creating that effect all by itself as a base for the whole show. The sirloin is scrumptiously fatty, the rack more virtuously lean. Space constraints limit us to the two lamb preparations only.
For the record, I left my plate very clean.


Mint Sauce
Ian Daines, Falkenridge Farm 
• Strip mint leaves off stems and finely chop.
• Put 1/4 cup chopped mint leaves in a 1 cup glass measuring cup.
• Add 1/4 cup boiling water.
• Let stand 5 minutes.
• Stir in 1 tablespoon of your choice of maple syrup or honey.  Add more (or don't) to taste.
• Let cool (5 more minutes or so).
• Add 1-2 tbsp vinegar (we prefer unrefined, unfiltered, unpasteurized apple cider vinegar
• Add salt and pepper to taste.
Use to baste lamb in final few minutes of cooking, drizzle over meat prior to serving, and remainder is for dipping!  (Makes enough for two servings).  Will keep for weeks.
Farmer's Tip
For Chocolate Mint Sauce: start with chocolate mint.
Quebec-Roasted
Rack of Lamb
Richard Lalonde, Crossroads
Ingredients
2 racks of lamb, 1 to 1½  pounds each
2 Tbsp Dijon mustard
1 cup fresh breadcrumbs, made using food processor (use gluten-free bread if desired)  
¼ cup fresh herbs: thyme, oregano, mint and rosemary (more rosemary than the others; "We want that flavour to be more pronounced")
½ tsp salt
¼ tsp freshly-ground pepper
¼ tsp melted butter
1 clove garlic, crushed
Method
• Mix the breadcrumbs, herbs, salt and pepper in a small bowl.
• Sear lamb racks, fatty side down, over medium heat on the grill for 5 minutes.
Remove from grill.
• Spread 1 tablespoon of Dijon mustard over the seared, fatty side of each rack. Sprinkle the bread crumb/herb mixture over the mustard-covered fatty side.
• Combine garlic and melted butter and drizzle over the breadcrumbs. 
• Finish in oven at 350° F, fatty side facing up, and continue cooking for
20 minutes over medium heat until medium rare
(internal temperature 145° F).
• Rest for 10 minutes.
Wine pairing: "Anything powerful,"
e.g., American Cabernet-Savignon, Australian Shiraz, Italian Tuscan.
Chef's Tips
"Resting time is very important.  Rest it for 10 minutes, wrapped in foil. When it cools down, the meat kind of relaxes, retains the juice."
This is true of any piece of meat, Lalonde says, especially red meat.
"I'd rather have a rested steak cold than lose all the juice."
Braised Lamb Sirloin
Ingredients
2 lbs Lamb Sirloin
1 Tbsp fresh thyme
2 sprigs fresh rosemary
6 garlic cloves
3 Tbsp kosher salt and black pepper
Braising liquid
1/2 cup olive oil
2 cups large diced onions
1 cup large diced carrots
1 cup large diced celery
2 cups of red wine of your choice
(that's the best part :)
1 litre of veal or beef stock 
2 pieces of fresh bay leaf
•  Take the lamb out of the fridge an hour before preparing, to reach room temperature.
•  Heat a large frying pan over high heat, add oil and a minute later add lamb sirloin and sear until browned and caramelized.
•  Transfer the lamb to a roasting pan. Add the mirepoix (onion, carrots, celery) to the frying pan, caramelize until golden brown (about 10 minutes; you can also add 2 Tbsp tomato paste if desired). 
•  Add the wine and garlic cloves, deglaze for about 5 minutes over moderate heat. (This adds the residue of the pan from searing the sirloin and adds more flavour to your braising liquid.)
•  Add the herbs, salt and pepper, bay leaves and veal or beef stock.  Pour the braising liquid on the sirloin and cover it tightly with aluminum foil.
•  Preheat oven to 325° F and braise until it's tender (about three hours).
•  Take the rack of lamb out of the fridge an hour before your lamb sirloin is done, and roast it uncovered for about 15-20 min. or until it reaches the internal temperature 120° F (medium rare).
•  Let it rest for about five minutes, before serving.  (That way the moisture inside will cool down and finish cooking the meat.)
Chef's Tips
Why should you use kosher salt? 
"We like to use kosher salt because it has a flaky texture and it doesn't dissolve as quickly as table salt, so it's better to sprinkle on meat and also it handles better for measuring when you pick it
up with your fingers.
Overall the kosher salt is more pure than table salt."
Bring your rack of lamb up to room temp for 30 or even 45 minutes before cooking.

"It makes it cook a bit faster, and it's more tender and has more texture as well."



Roasted Canadian Rack of Lamb
Gus Gulmar, Antler Steakhouse
Ingredients
1 8-bone rack of lamb trimmed and Frenched
2 Tbsp minced garlic
2 Tbsp chopped fresh rosemary and thyme in equal portions
1 tsp kosher salt
1/4 tsp cracked black pepper
2 Tbsp olive oil
1/4 cup Dijon mustard
Method
• In a large bowl combine the garlic, fresh herbs, salt, black pepper and mustard together with olive oil at the end to moisten the rub. Set aside.
• Preheat a skillet or cast iron pan, add 2 Tbsp olive oil and sear the rack of lamb for about 3-4 minutes on high heat until it's golden brown.
• Place on baking tray and rub it with the herb and mustard rub.
(Serves 4, takes 45 minutes to make)