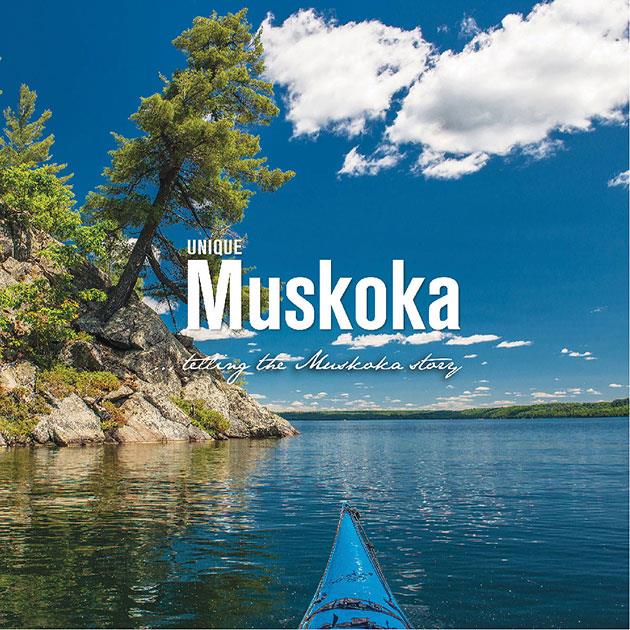 WHAT'S HAPPENED
Fairhaven Island group challenges others to support businesses impacted by flooding
Although the waters receded several months ago, the impacts of flooding in the spring of 2019 are still being felt.
"While things are back to normal weather-wise in beautiful Muskoka and other stories now grab our attention, many are still dealing with the structural and financial aftermath of either damage or a slow start to the high season," said Fairhaven Island resident Max Jackson.
In an effort to help local businesses recover, Jackson and other residents of Fairhaven Island decided on an innovative solution: targeted patronage at a local business when they might not otherwise be busy. They chose to support the Peerless II, the boat owned by Sunset Cruises that often passes close to Fairhaven. The boat had been damaged by a fallen tree and its homeport on the Muskoka River had been washed away. They chartered it for the night of July 26 and also raised more than $1,100 for the Peerless II, said Jackson.
"We had a great time, perfect weather, and were able to embark from our front dock which is a descendant of the old Fairhaven Island Wharf," he said, adding that the islanders encourage other cottage groups to follow their lead. "We sent out the challenge to half a dozen or so other 'cottage groups' and, sadly, got no responses – a bit surprising."
It's not too late to take on the challenge, though. The Fairhaven islanders suggest other targeted patronage efforts during off-peak times, shopping locally and making food bank donations. They also recommend passing the hat at each patronage event to give businesses something extra to help make up for a tough spring.
Province appoints Muskoka Watershed Advisory Group members
In August, Jeff Yurek, Minister of the Environment, Conservation and Parks, announced the nine people who have been appointed to the Muskoka Watershed Advisory Group. They are tasked with providing advice and recommendations to Yurek to help protect and conserve the Muskoka Watershed and support the economic growth of the region.
"The new advisory group will be a valuable resource for people and municipalities in the region that depend on effective watershed management as more development and flooding events occur," he said in a media release.  
Members of the group (with selected credentials from their bios) are chair, Mardi Witzel, who serves on a number of committees at the KidsAbility Foundation, part of the KidsAbility Centre for Child Development, and on the new property development committee and the nominating committee at the Muskoka Lakes Golf and Country Club; Chris Cragg, who chairs the environment committee of the Muskoka Lakes Association, is a member of the Muskoka Watershed Council and is on the advisory council for the Muskoka Steamship & Discovery Center; Don Smith, a district councillor for the Town of Bracebridge and District of Muskoka, and publisher and editor of Unique Muskoka; John Beaucage, a member of Wasauksing First Nation and chair of the First Nation Market Housing Fund; John Miller, president of Muskoka Steamships & Discovery Centre; Julie Cayley, a professional agrologist and the executive director of the Severn Sound Environmental Association; Kevin Trimble, a senior ecologist and chair of the Muskoka Watershed Council; Norman Yan, a senior research scholar and professor emeritus at York University and chair of the Friends of the Muskoka Watershed; and Patricia Arney, a member of the Muskoka Watershed Council and the Muskoka Lakes Chamber of Commerce.
"I am very pleased to participate in this new initiative focused on promoting and protecting the health of the Muskoka Watershed," said Witzel. "A number of environmental impacts underscore the need for a more comprehensive approach to watershed management, including recent and frequent flooding, increased development pressure, increasing nutrient loads and water quality concerns.
 "This is a very timely initiative and I look forward to working with the many individuals and organizations who are already engaged in efforts relating to the environmental and economic well-being of the Muskoka Watershed."
Gord Durnan receives honorary degree from Nipissing University
Gravenhurst resident Gord Durnan has a long history of community service. Following a career in healthcare philanthropy and charitable management, including many years as the managing director of the South Muskoka Hospital Foundation until his retirement in 2005, he served on multiple boards, helped to establish the Muskoka Community Foundation, and was a member and chair of the Board of Governors at Nipissing University.
Durnan was recently recognized for his commitment to community with an honorary degree from Nipissing University.
"I am here in front of you in total amazement that your university and my university, Nipissing, has granted me an honorary doctorate for a lifetime of doing what I love," he began as he shared wisdom learned during his 50 years of professional and volunteer experience with School of Nursing graduates.
Among his advice was encouragement to "be community builders and look out for those who are less fortunate. Offer friendship and encouragement so that they may grow with dignity and participate in our society as equals. We all need each other."
Durnan's degree was conferred during the school's convocation on June 12.
New watershed gallery opens at Lake of Bays Marine Museum
How often do you think about where the water flowing from your taps comes from? Through a new watershed gallery in Lake of Bays, a group of local organizations hopes to inspire everyone to think more about it, what impact our actions have, and how we can all help to preserve this precious resource.
On June 19, the Lake of Bays Marine Museum and Navigation Society (home port of the SS Bigwin), the Andrew Daniels Fish Stewardship Foundation, the Friends of the Muskoka Watershed and the Lake of Bays Heritage Foundation celebrated the grand opening of the gallery, located upstairs at the museum in Dorset.
The gallery includes an interactive 30-minute video about Muskoka's watershed and the environment, a virtual reality sandbox where visitors can change the landscape, make it rain and create flood zones, details about Glenn Vickery's 210 km swim around Lake of Bays to raise awareness for shoreline preservation and information on the ASHMuskoka project.
The museum is located at 1090 Main Street in Dorset.
ASHMuskoka project gaining momentum
Calcium is important for both animals and plants, and that includes the trees of Muskoka's magnificent forests and the creatures that call its lakes home. But the Muskoka watershed has lost about 0.5 tonnes of calcium per hectare due to acid rain – which limits the ability of some forests to grow and capture carbon – and the average calcium levels in Muskoka lakes have fallen by more than 25 per cent in the last four decades.
Dr. Shakira Azan of the Friends of the Muskoka Watershed shared those statistics at the organization's recent AGM, and what its initiative, ASHMuskoka, hopes to do about the issue.
In short, over the next three years, ASHMuskoka will be testing a solution to local "ecological osteoporosis": the wood ash from the woodstoves and fireplaces of Muskoka homes and cottages. It aims to collect 100 tonnes of wood ash by year three of the project that will be spread at three sugar bush sites – in Bracebridge, Utterson and Huntsville – to determine the doses of ash needed to replenish calcium and to prove its benefits to the forests.
Since January 15, more than 300 ash collectors have signed up and 2,100 kg of wood ash has been collected. The program requires a continuous supply of wood ash for distribution this fall and throughout the next three years, and is collecting the ash through periodic ash drives.
At the same time, the Friends of the Muskoka Watershed is seeking Ministry of the Environment, Conservation and Parks approvals, in particular for transport and spreading of the ash – currently the ministry treats non-industrial wood ash as "other waste," believing that it could have negative effects on the environment. The Friends also needs to secure a building where 100,000 kg of ash can be stored.
For more information visit ashmuskoka.ca or email ashmuskoka@fotmw.org to get a bucket or can so you can start collecting your ash to help Muskoka's trees.