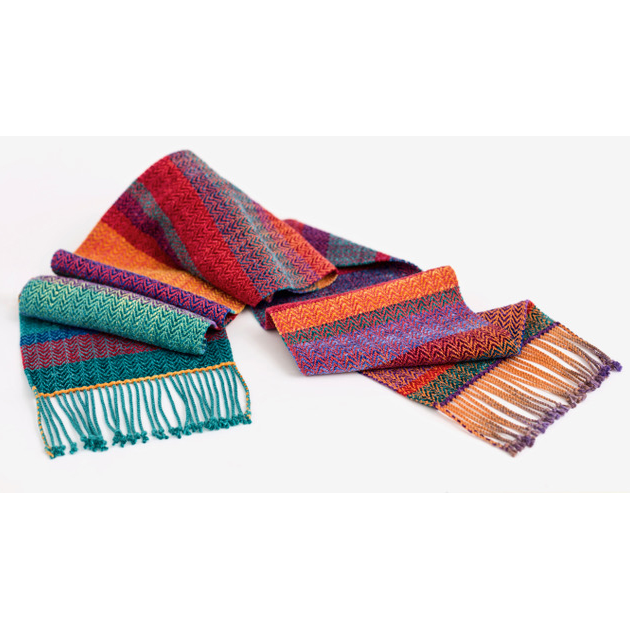 NOEL NORTH HOLIDAY SHOW
Shop from a curated group of talented artists and makers at the very first Noël North holiday show on December 14th + 15th, 2019 at Annex - a creative arts space in downtown Bracebridge. 
With the discerning shopper in mind, the organizers have gathered together some of their favourite creators from Muskoka and beyond. Featuring beautiful fine art, pottery, jewellery, home goods, artisan foods and clothing for both adults and kids, there will be something for everyone at Noël North. 
The event was co-founded by three local makers, Miranda Britton, Ashley Love and Krystal Speck, who saw a need to create a seasonal show that was modern and fun, but could also become a real gathering space for the community.   
Co-organizer Krystal Speck shares, "We have eighteen vendors who share a contemporary aesthetic and great craftsmanship. Many are working with sustainability in mind and all will be showcased in the cozy and eclectic Annex, which is a real creative hub in our community." 
We hope that Noël North will not only connect holiday shoppers with amazing makers, but that it will also support local families in need. In lieu of an admission fee, shoppers are encouraged to give a 'pay what you can' cash donation to the Manna Food Bank.  
Let's help spread the joy this season! 
Show Hours: Saturday Dec 14th -- 10-6  and Sunday Dec 15th -- 10-4 
Location: Annex - 27 Manitoba Street, Bracebridge 
Social: FB https://
www.facebook.com/noelnorthmuskoka/
 IG https://
www.instagram.com/noel_north_muskoka/ 
Contacts:     Miranda Britton 
mir@mirandabritton.com
  705-644-0307    Krystal Speck  
info@krystalspeck.com
 416-518-0266 
Noël North Vendors: 
Miranda Britton, Krystal Speck,  Love North, Fish Eye Sisters, O'Baby, Marni Martin, Comfort Bakeshop, Love Pottery, Magi J, Wild Muskoka Botanicals, Blackbird Pottery, Sandi Falconer, Col Mitchell, Burnt Timber, Carmen Somerville Pottery, Willowfern Designs, Northern Smittens,  Zen Nomad 
Primary Contact:    Secondary Contact: Miranda Britton    Krystal Speck mir@mirandabritton.com   info@krystalspeck.com 705-644-0307     416-518-0266