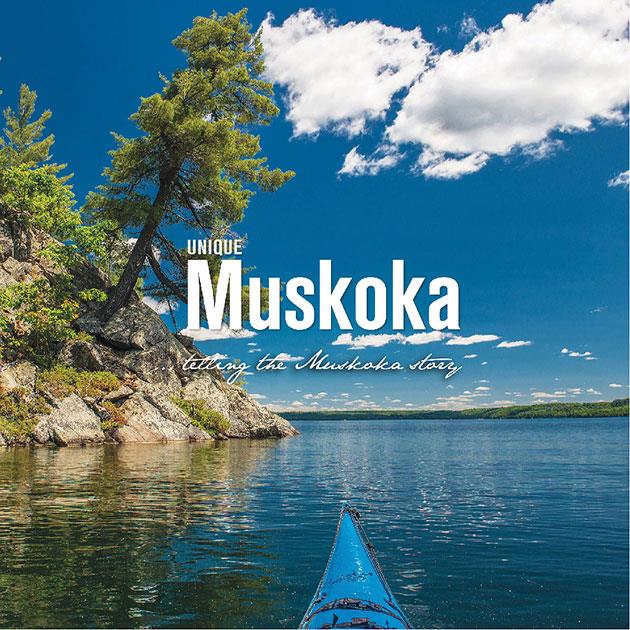 WHAT'S HAPPENED
Task force recommends two new hospital builds
Following two years of work, the Capital Plan Development Task Force has recommended to the Muskoka Algonquin Health Care board of directors two new hospital builds for the region.
In 2018, the board, based on a task force recommendation, endorsed a two acute sites service delivery model. This proposal came forward after proposal for one site came under criticism from much of the community.
The task force spent the last year evaluating building design options that included renovation and expansion or new builds. At their final meeting on September 12, the task force recommended a new hospital build on current land for the Huntsville site and a new hospital build on new land for the South Muskoka site.
An estimate completed in March 2019 put the construction cost of a new build at a new site for South Muskoka Memorial Hospital at $284 million (in today's dollars). In Huntsville, a new build on the existing hospital site is estimated at almost $296 million.
A formal report with the recommendation will be presented to the MAHC board of directors at its regular meeting on October 10, 2019.
Tom Pinckard's historic 1966 punt recognized as the longest ever
It took 53 years, but former Lake of Bays mayor Tom Pinckard is finally getting the recognition he deserves. On September 24, 1966, while a student at the University of New Brunswick, he was called on to punt in a football game in place of the team's usual kicker who was injured. Pinckard could kick, but he was usually the snapper. On that day, he gave it everything he had.
The conditions were just right and after sailing through the air and taking some bounces before hitting the fence at the end of the field, the ball had travelled an incredible 114 yards. Since then, the only other punt known to have come close to it was a 108-yard kick by CFL player Zenon Andrusyshyn in 1977.
Now, 53 years later, U Sports, the governing body for university sports in Canada, is recognizing Pinckard's punt as the longest in history. Pinckard said of the accolade, "I think it's pretty neat."
Hydro One announces $16 million in technology improvements in Muskoka
Using new devices to remotely monitor its system, Hydro One will be able to quickly identify the location of an outage – until now a sometimes difficult task in remote, heavily treed areas of Muskoka – and then take action to restore power from its central hub, the Ontario Grid Control Centre. Four hundred and fifty of these fault indicators, which simply clip over a power line, will be distributed around the region.
The company is also installing 38 smart switches to limit the number of customers impacted by outages.
These technological improvements will be combined with a new program for trimming hazardous trees – power corridors in Muskoka will now be trimmed every three years instead of the previous eight to 10 years – to help prevent outages in the first place. There are more than 2,000 km of power lines in the region.
"Any outage – no matter how short – can disrupt people's daily lives, businesses and productivity. Through these investments, Hydro One plans to provide more reliable power that the communities in Muskoka region are counting on," said Jason Fitzsimmons, Hydro One's chief corporate affairs and customer care officer in a media release.
"This is part of our plan to modernize an aging distribution system by making prudent investments in new technology, replacing old poles and trimming hazardous trees." Much of Hydro One's electricity system was built in the 1950s.
Huntsville writer Kathleen May shortlisted for CBC Nonfiction Prize
Out of more than 2,200 entries from across Canada, an essay written by Huntsville writer Kathleen May was selected for the five-person shortlist in the CBC Nonfiction Prize.
The annual competition is open to writers across Canada who can submit a memoir, biography, humour writing, essay, travel writing or feature article.
May chose to write a personal essay.
"The Long Driveway is inspired by my experiences as a survivor of child sexual abuse," she told CBC.
"Memories exist as emotion-drenched vignettes, and I wrote this with the intention of re-experiencing them as the child I was, rather than attempting to insert my more knowledgeable adult self into a child's narrative."
Although her essay was not selected as the winner by jurors Harold R. Johnson, Elizabeth Renzetti and Mark Sakamoto, as
a finalist May will receive $1,000 from the Canada Council for the Arts and her essay will be published on CBC Books.
Hunters Bay Radio celebrates 10 years as Muskoka's community radio station
In 2009, trying to fill a void in local radio broadcasting, Hunters Bay Radio launched online.
"We felt that there was little local focus in the media and took steps to offer a full-service local station online to gauge interest," says managing director Jeff Carter. The station's first deejays included former CFBK owner and morning man Joe Duschesne, Craig Martin and Brian Thompson. 
The station was later approved for a community radio license and, in 2014, could be heard at 88.7 FM. It now has studios in Huntsville and Gravenhurst, and Dorset in the summer months, with plans to re-open a Bracebridge studio in the future.
Solid supporters of the community, the not-for-profit has committed to a $25,000 contribution to the Huntsville Hospital Foundation's Business Cares initiative, and has also donated $8,000 to the Legion, $6,000 to Fairvern Nursing Home, $5,000 to Hospice Huntsville, and has made more than $30,000 in food donations through The Bay Food Crew, says Carter.
"We are Muskoka's only locally-owned radio station – owned by the community and managed by a board of directors," he adds. "Our mandate is to be local and support the local economy by re-investing revenues back in Muskoka.  All of our money stays here."
Huntsville takes action on short-term rentals
The Town of Huntsville is making moves to license short-term rental accommodations, including those listed on Airbnb and VRBO as well as through local agencies, in an effort to curb complaints about noise, garbage and parking and address fire and safety concerns.
In the draft bylaw, only single detached dwellings are eligible for licensing as short-term rental accommodations and owners would have to make one parking space per bedroom available to guests.
There are also different licensing fees for primary and secondary dwellings – a decision designed to crack down on owners who rent their properties from afar and don't adequately monitor them for issues.

Before finalizing the licensing process and subsequent enforcement, the Town plans to host a public information session this fall to obtain input from the community.  Town staff have proposed launching the program in February 2020.