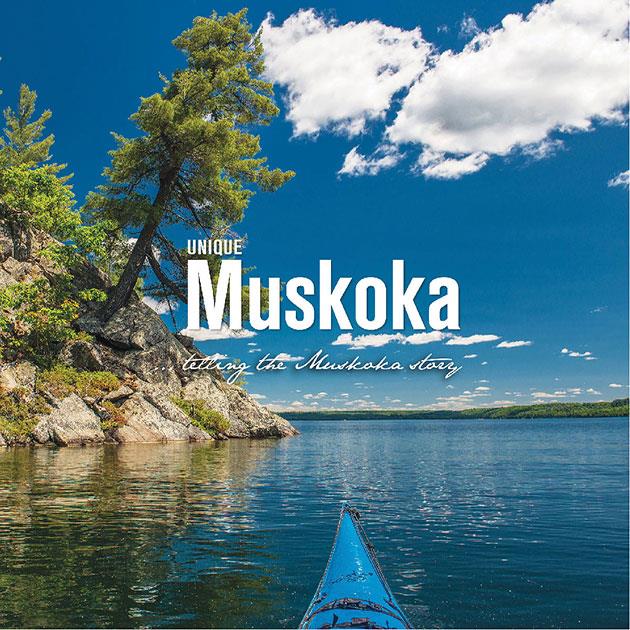 WHAT'S HAPPENED
Robinson's General Store in Dorset is for sale
For 99 years, Robinson's General Store has been providing a range of goods to the Dorset community. Several generations of the same family and 14 additions later, they've decided it's time to sell.
The sprawling store and its upstairs living quarters, along with the adjacent plaza that houses an LCBO, a bank and a real estate office as well as a nearby land lease – five acres in total – are on the market for $6 million. "We priced it to sell," says Brad Robinson, adding that they have about five interested potential buyers but nothing firmed up yet.
Robinson took over the store from his father, Harry, at just 20 years old. He had been poised to take a job with the Hudson's Bay Company, but his dad suggested he stay and they'd expand the store. They kept expanding as the business demanded it, going from a mere 75 feet by 25 feet, then to about 15,000 square feet, today.
"I couldn't have had a better life," he says.
He almost sold the store, once. That was almost 25 years ago and now his daughter, Joanne, who moved to Dorset in 1991 with her family to take on running the store, is ready to do the same.
Robinson laughs as he recounts the conversation with his daughter and her husband, Willie Hatton: "Joanne said, 'Father, you phoned me when you were 58 years-old and you said that you were thinking about selling the store because you were working night and day.' And then she said, 'I'm 58 years-old.'"
He has continued working in the store all these years, but now says simply, "I'm ready." He plans to enjoy some time at the cottage, something he hasn't had much opportunity to do.
The Robinson family hopes whoever the new owners are  they will take good care of the store's 10 year-round employees as well as the seasonal staff that bring that total to about 60 in the summer months, as well as its many loyal customers.
Learn more about Robinson's General Store at robinsonsgeneralstore.ca.
Andy's House - residential hospice to open this spring
In 2005, OPP officer Andy Potts was killed while en route to a call when his cruiser hit a moose. His partner, Matt Hanes, was seriously injured in the same accident. In Andy's memory, the Andy Potts Memorial Foundation was created to help those in need in south and west Muskoka communities and in 2012, the foundation partnered with Hospice Muskoka with the long-term goal of a residential hospice to serve those communities.
That dream will become a reality this year.
Construction of Andy's House began in January 2019. It is part of the Brock and Willa Wellness Centre, which overlooks the Indian River in Port Carling.
The project has received support from the District of Muskoka, the local community and some "very generous donors," says Sandra Winspear, executive director at Hospice Muskoka.
On February 5, Parry Sound-Muskoka MPP Norm Miller also announced the Ontario government will provide $315,000 in annual funding to open and help operate the first three hospice beds at the facility. Those funds will cover 50 to 60 per cent of the operating costs, so there is still a heavy need for community support, says Winspear.
Andy's House is tentatively scheduled to open its first three end-of-life beds on May 4.
"Over the years, we plan to expand on that as funding becomes available," says Winspear. "We're looking at a combination of services. Andy's House will not just be a residential hospice for individualized care but it will be a hospice palliative care hub of services."
Hospice Muskoka has been serving south and west Muskoka with community-based hospice services – visiting hospice volunteers and grief and bereavement programs – since 1995.
"We're so excited because this will be a comprehensive hospice palliative care community hub," says Winspear. "We want to be recognized for how life continues until you die. Andy's House will belong to the community and there will be programs for children and youth and adults and seniors and people who are dying – people at all stages."
Hospice Muskoka and Andy's House welcome new volunteers, and Winspear also wants the community to know that anyone can drop in to the facility, no matter what their need is. "We want it to be someplace where people feel comfortable."
For more information, visit hospicemuskoka.com
Huntsville regulates short-term rentals
Late last year, the Town of Huntsville approved a bylaw to regulate short-term rental accommodations within the municipality.
Short-term rental of residences wasn't permitted within the municipality but that didn't stop an increasing number of property owners from renting rooms or homes for short periods of time through online platforms like Airbnb and VRBO. Town staff estimated that there are 375 short-term rental listings in Huntsville.
Under the bylaw, property owners who want to rent on a short-term basis will be required to apply for a license. The licensing fee for a primary residence is $250 for the first year, with a renewal fee of $125 per year. For a secondary residence, those amounts rise to $500 and $250, respectively.
In order to address past complaints regarding the conduct of short-term renters, the Town has also included a three-strike system within the bylaw. Any property that receives three complaints about issues like noise, parking, garbage or an over-capacity building within a six-month period risks losing its short-term rental license. Property owners have the ability to appeal a decision, and measures are in place to ensure hosts are not unfairly targeted.
Operators of short-term accommodation rentals are also subject to Huntsville's relatively new municipal accommodation tax, which requires them to charge an additional fee of four per cent. Funds raised through the tax are used to promote and develop tourism within Huntsville.
Learn more at myhuntsville.ca.
Local group calling for declaration of climate emergency
Members of Climate Action Muskoka (CAM), a non-partisan group of people concerned about climate change in Muskoka, believe the time is now for the District and its municipalities to declare a "climate emergency."
CAM members Linda Mathers, Melinda Zytaruk, Sue McKenzie and Len Ring have developed a declaration of climate emergency resolution. The group plans to present it to the councils throughout the region and is looking for community groups, organizations, businesses and leaders in the community to endorse the resolution.
Among the actions included in the resolution are the immediate declaration of a climate emergency; development of a climate action plan "to reduce corporate and community greenhouse gas emissions (GHGs), which includes the identification of firm, ambitious targets with a goal of greater than 50 (per cent) reduction of GHG emissions by 2030 and reaching zero GHG emissions by 2050"; and establishment of a community working group to provide input to the climate action plan as well as participate in its review and updates as climate science evolves.
Learn more about Climate Action Muskoka and the declaration at climateactionmuskoka.org.
Minett committee releases final report
The Minett Joint Policy Review Steering Committee was appointed by the Township of Muskoka Lakes and the District of Muskoka to review and make recommendations about official plan policies related to the resort village of Minett.
In January, the committee presented its final recommendations to the Township of Muskoka Lakes Committee of the Whole.
After acknowledging in his report that both the District and Township official plans provide an "effective regulatory regime in Minett," committee chair James Lewis wrote that "members also feel strongly that there does need to be a higher standard expected of those interested in developing in Minett…
"Any new development should have a lighter environmental footprint and be designed in a way that is mindful of the impacts that climate change will bring to Muskoka over the coming decades. Any new development must also work with Minett's topography, vegetation and within the capacity of the environment to absorb any impacts."
The committee could not come to a consensus in several areas, including the level of residential development and the degree of density.
"The committee's majority recommendation for Minett is that any resort development should occur with a minimal residential component. Those that support a limited residential approach to development believe that limited residential development is more in keeping with the historic character of the area," Lewis wrote.
The committee recommended density limits in specific areas of Minett but Lewis noted some members felt those recommendations were too generous while others felt they were too low to allow the viable, long-term operation of resorts.
The report can be found at muskokalakes.civicweb.net in the agenda for the special Committee of the Whole meeting on January 24, 2020.
– By Dawn Huddlestone